What is 1Loan?
1Loan is our debt consolidation loan for simplifying pesky debts.
If you've got a couple of loans or store card balances hanging around that you'd love to sort out, you could bundle them into a Police Credit Union 1Loan – making your life easier and maybe leaving you with some extra cash each payday.
One repayment date, one amount and one outstanding balance.
With no penalties or fees for extra payments, you can start the journey towards being in control and debt free.
---
What kind of debt can be consolidated?
It's easy to collect multiple debts over time… a credit card here, a store card there, the tempting buy-now-pay-later plans, and maybe a car loan too.
All of these can be consolidated into 1Loan.
What this means for you
Reduced loan repayments
If you've got high-interest debt you can bundle them up at a lower interest rate meaning your minimum repayment is smaller.
Or... pay it off sooner
Keep making the same repayments and you could pay your debt off faster!
Plan your next journey
With all your debt in 1loan, you can set your sights for your best financial future.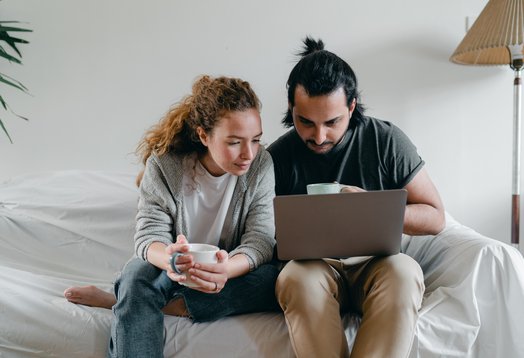 Could 1Loan make a difference for you?
If you're curious about whether 1Loan could make a difference for your situation, check out Sorted's debt calculator to get an idea on if it could be right for you:
1. Click here to use the calculator
2. Add in any debt you have.
3. Find out how much interest your debt will cost and how long it'll take to pay back.
4. Try the calculator again with one rolled-up loan amount and rate. Our personal loans start from 10.50% p.a. if secured against your PSS and 12.95% p.a. if secured against your vehicle.
5. See if 1Loan could save you time and money.
Want to apply?
If you're ready to stress less about your debts and start the journey towards being in control and debt free, we're here to get you sorted!
Some tips for your loan application
Grab a hot drink and sit down at your PC or laptop to make it easier.
Download and save a copy of your latest payslip.
If you're going to secure your loan against your PSS you'll need to download and save a copy of that too.
Have a quick look through your bank accounts, statements or budget so you've got a good idea of your income and expenses.
Fill out the application!
Once you're all done, one of our team will be in touch in a few days to chat through your application.
Interest rates and fees
Interest Rates:
| | |
| --- | --- |
| Personal Loan | Interest Rate p.a. |
| Fully secured by PSS or GSF | 10.50% |
| Partially secured by PSS or GSF | From 11.70% to 14.75% |
| Secured by motor vehicle | 12.95% |
| Unsecured up to a maximum of $10,000 | 17.00% |
Fees:
| | |
| --- | --- |
| Fee | Amount |
| Establishment fee | $100 |
| Change fee | $50 |
| Top up when completed by PCU | $10 |
| Top up when completed via internet banking | $5 |
---
The fine print
Normal lending criteria and a $100 establishment fee applies to all new loans.