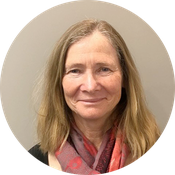 Lucy Haberfield
Chief Financial Officer
Lucy joined the Credit Union in October 2019. She is responsible for the finance and compliance functions of the Credit Union.
Lucy has worked across a broad range of industries and organisations, including central government, education, health, construction and more recently banking.
Lucy has held senior corporate services roles and is a Chartered Accountant with CA ANZ. She also holds a Master of Management Studies, a Post Graduate Diploma in Accounting and Finance and a Diploma in Marketing.