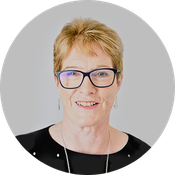 Gail Gibson
Director, Gail Gibson BBS, CMInstD
Member of the Audit and Risk Subcommittee I
ndependent Director since 2018
Gail is a retired Superintendent of Police having 37 years' service with New Zealand Police.
Gail's governance career includes being the current Chair of the Benefits Review Committee (Canterbury) MSD, the current Chair of Education Council Southern Complaints Assessment Committee, a current Board member of the YWCA in Christchurch and being a former Chair of the Adult Learning Support in Nelson and board member of the NZ Police National Communications Board.
Gail is a Member of the Institute of Directors.