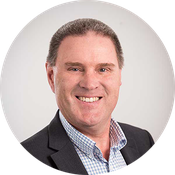 Lane Todd
Chair, CMInstD
Member of the Audit and Risk Subcommittee
Member of the Diversity of Thought and Nominations Subcommittee
Independent Director since 2016.
Lane is a Superintendent and is the Metro Commander for Canterbury District – serving in the New Zealand Police since 1990. Lane's governance career includes currently being a member of the Canterbury District Senior Leadership Team which has a strong governance role over the Policing in Canterbury, being the lead for Police with Christchurch Justice Emergency Services Precinct Project which included developing and implementing joint strategies with partner agencies that have delivered significant benefits and he is the Chair of the Operational Leaders Group that is currently developing opportunities to operationalise the Te Waipounamu Strategic Assessment across the whole South Island.
Lane is a Chartered Member of the Institute of Directors.