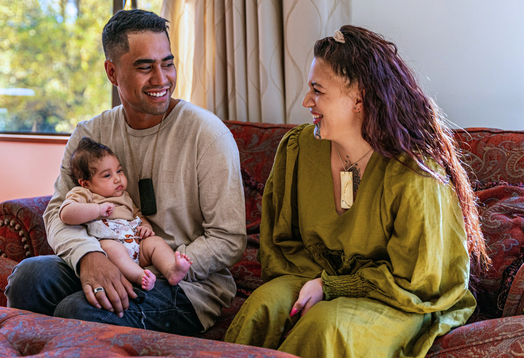 Who can join the Police Credit Union?
At the Police Credit Union, we've got the financial back of all police employees as well as their whānau.
Once you join us, you're a member for life, and you can share the benefits of our free financial courses, scholarships, and competitive rates on savings and lending with your partner and children, grandchildren, and even great-grandchildren!
---
Membership is open to:
Family members of any member of the Police Credit Union, including:
Current or former spouse, civil union partner or de facto partner
Parent, grandparent or great grandparent
Children (including adopted, stepchildren and whāngai)
Grandchildren and great-grandchildren
Any brother, sister, uncle, aunt, nephew, niece or first cousin
Current or former spouse, civil union partner or de facto partner of any person in above groups 2, 3, 4 or 5

Employees of New Zealand Police, Police Credit Union, New Zealand Police Association or New Zealand Police Leaders' Guild, including:
Current serving employees or volunteers
Former employees or volunteers
Retired employees or volunteers