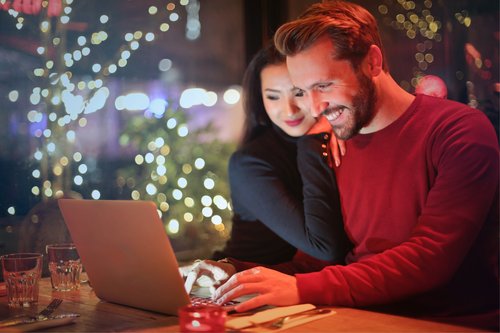 If you've got pesky debts hanging around that you'd love to sort out, you could bundle them into one loan – making your life easier and maybe leaving you with a bit of extra cash each payday.
It's easy to collect multiple debts over time… a credit card here, a store card there, maybe a car loan too. Before you know it, you're juggling different due dates, repayment amounts and outstanding balances. It's getting harder and harder to see when they'll all be paid off. And, once the interest-free period runs out on a store card, suddenly your repayments aren't making much of a dent at all, pushing your debt-free date out further.
---
Bringing it all together
This is where a debt consolidation loan comes in to simplify things and take some of that stress away. It works by bundling different debts into one loan – one repayment date, one amount and one outstanding balance. Easy.
---
Simplify and save
Having all your debt rolled into one loan can do more than make it easier to manage. Depending on the type of debt, you might be making repayments at a rather high interest rate… pretty disheartening when your outstanding balance seems to be dropping at a snail's pace.
If you're curious about the difference a debt consolidation loan could make, check out Sorted's debt calculator at sorted.org.nz/tools/debt-calculator.
You'll see how much interest you're paying now and how much time and money you could save by increasing repayments or consolidating it at a better interest rate. The Police Credit Union debt consolidation rates start from 10.50% per annum.
Let's get started
If you're ready to stress less about your debts and start the journey towards being in control and debtfree, we're here to get you sorted!
Police Credit Union personal loans can be used for any purpose, including debt consolidation.
Normal lending criteria and a $100 establishment fee applies to all new loans. Fees and interest rate are available at www.policecu.org.nz
Copies of our current Terms and Conditions and Product Disclosure Statement are available from the Police and Families Credit Union.
These can be viewed at policecu.org.nz, or by calling 0800 429 000. The Police Credit Union is not a registered bank.