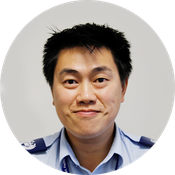 Charles IP
Director, MBA, BSc, MInstD
Independent Director since 2018
Charles is an Inspector of Police and is the National Strategic Advisor – Ethnic Services with Police National Headquarters – serving in New Zealand Police since 2001.
Charles' governance career includes working with multiple cross government agency groups, being a shadow member of the Police Senior Leadership team and being a member of the Police Credit Union's Shadow Board.
Charles is a Member of the Institute of Directors.